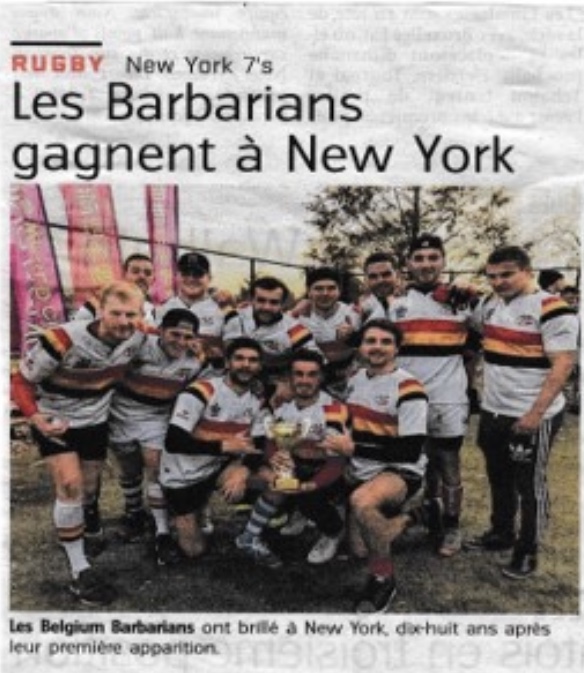 The Belgium Barbarians, founded in 2002, are coming back to NY 7s this year for their third time in the big apple. They took home silverware in 2017 with the Social Cup and made it to the Cup final in 1999.
Their club is made up 150 players from Belgium, France and Ireland and have played in 77 International tournaments in their 17 year history.
It's been a successful period too, with 17 cup wins, 5 finals and 11 semi-finals, 4 plate wins nad 8 plate finals.
We can't wait to see them again.
You can find them on Facebook.
Read More →
The founders of the New York 7s, New York Rugby Club have been bringing their attractive brand of rugby to the Empire State for 90 years and show no signs of slowing down.
With three mens teams across D2, D3 and a D4/social side, a women's club that play in the Premiership backed up with a slew of junior teams, NYRC has it all.
Add them on Instagram.
Read More →